Yacht rentals for parties
Are you thinking of something more intimate? Climb aboard our yacht, and enjoy with your closest friends the sea and sun of the Dominican Republic. In Dominican Luxury Rentals we have extensive experience in all events, and that also includes parties. As in all our events, attention and attention to detail make the difference, and guarantee a unique experience, and of course, a resounding success. From Dominican Luxury Rentals we organize private parties, birthday celebrations, bachelor parties, cocktail parties ... we design any type of party to your liking.
From the top to the bottom of the Caribbean, Discover a small piece of paradise with turquoise seas and white sands from Punta Cana, We offer yacht rentals in punta cana with the most complete service aboard. A yacht charter also affords a unique opportunity to experience a wide diversity of cultures through the spectacular scenery, ancient history and amazing food.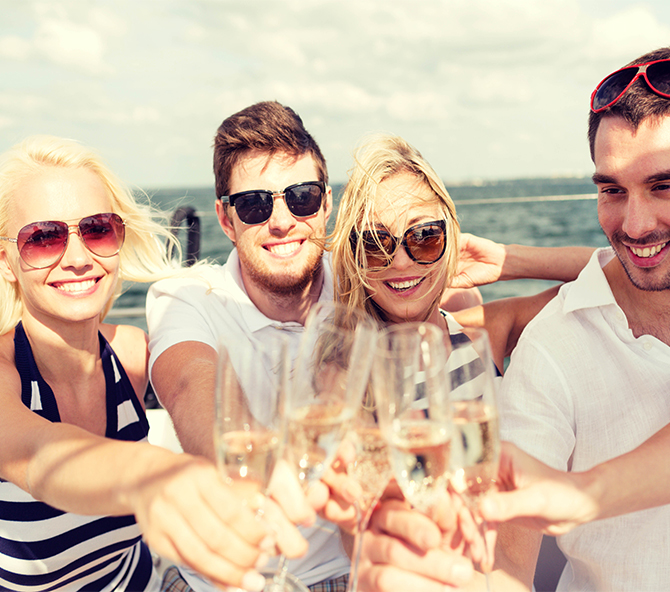 ROMANTIC GETAWAY ON A YACHT
Ah, the peaceful, easy feeling of making steady progress through calm seas, as your genoa gently strains in the mild winds of the warm Ionian. You reach your destination, anchor in a quiet bay, and sit in the cockpit with a glass of something cool as you watch the sun slowly dip beyond the horizon, water gently lapping against the hull. By their very nature, sailing vacations are the ideal setting for that perfect romantic break, honeymoon, anniversary celebration or just a dreamy escape with that someone special.